Our Agents
At Hallmark Homes NW, we have a great team of agents to fit all your real estate needs. We're based in Arlington, Wa and can help anyone from first-time buyers to investors and everywhere in between. We have 20+ years of experience to help you with any transaction.  We also offer property management and have a hard working team that takes care of getting quality tenants and makes sure your home/investment is being taken care of.   We truly care about each and every one of our clients and and your satisfaction is our goal. Check out our list of amazing  Agents below!
As the Designated Broker and Owner of Hallmark Homes, I have one goal in mind: Quality and Excellence in all we do. That is how I train my agents and how I drive my business and lifestyle.  My Goal is to make your buying/selling experience positive and stress-free and to make life-long clients.
I am dedicated to working hard for my clients, by keeping their needs and wants in mind.  I have a positive attitude and will go the extra mile to make your transactions go as smoothly as possible.  I strive to always exceed your expectations and have you come back to Hallmark Homes for all your real estate needs!!
I was born and raised in the greater Puget Sound area and currently live in Arlington with my wife Angie. We enjoy all the outdoor amenities that Washington has to offer, from fishing and boating the Puget Sound, to skiing and hiking in the Cascades.
I have had the pleasure of selling and buying homes for my clients from Auburn to Mount Vernon. I am open and honest with my clients in all areas and pride myself in my work ethic and communication skills. I have had 30 years in retail management and 12 years in Real Estate, which has taught me the importance of good customer service. I am absolutely devoted to pleasing the customer and being their first choice when referring real estate needs to their family and friends.
I have been the Managing Broker for Hallmark Homes for 4 years and have the pleasure of working with and training some of the finest agents in the area. Hallmark Homes offers a quality experience for both our Buyers and Sellers.  
I have lived in the greater Snohomish County most of my life. Growing up in North Marysville I have watched this area grow to the wonderful community it has become. Having spent the past 30+ years in customer service. I pride myself on creating a positive home buying/selling experience with you to build a lasting relationship with my clients. I will work hard and diligent for you to help you achieve your goals and dreams. 
I joined the Real Estate business in 2016 to partner with my wife Suzanna Clifford. We are both available 24/7. Please call anytime to get started on your next adventure. 
I look forward to working with each and every one of you!
Broker With 25 years experience, Suzanna Clifford is a dedicated real estate professional equipped with the comprehensive knowledge, experience and thorough understanding of the trends throughout the Greater Snohomish, Skagit, and Island County real estate market. In helping a client to find their dream home, sell their special residence, secure a REO or a short sale property; Suzanna takes every measure to assure that all of her client's personal real estate goals are achieved. She is extremely attentive and responsive to each client's specific requirements and through her thoughtful guidance and vision, Suzanna delivers impressive results. When consulting with Suzanna, her clients receive a valuable wealth of real estate expertise from a skilled advocate who is always diligently working on their behalf. By staying on top of the details and doing her research, Suzanna is highly diligent in serving her client's best interest and applies great care to disclose all facts that may affect or influence her client's buying and selling decisions. She is extremely resourceful and proactive and takes great care in keeping her clients informed and educated throughout the process. Whether it's orientating a client about the most desired neighborhoods of this region, showing them an array of homes that fit their lifestyle, or a review of the technical points of the transaction, Suzanna is highly diligent in covering every angle and providing her clients with the critical information needed to make thoughtful and balanced decisions. Regardless of the time and effort it takes, Suzanna works with full dedication to find her clients their ideal property. Suzanna's trusted expertise and skillfulness extends to every aspect of her service throughout the transaction. She is always accessible and responds promptly by phone or a timely text or email. As a strong negotiator, she is persistent in negotiating the best terms in for her clients. Suzanna is a true advocate who is dedicated to providing her clients with exceptional service and is very passionate about helping her clients achieve their personal real estate goals. 
Arnold Clifford joined her in 2016 to make the business Triple C Homes. They work side by side to give each and every client the best customer service possible. 
Contact Suzanna or Arnold to serve you and your personal real estate interest. 
        30 plus years as a licensed agent, 12 of which are here in WA. Born and raised in the Northwest and here to stay. My forte is advising sellers how to get the most dollars, and counseling buyers how to get their offer accepted in a competitive market.
*Trainer and mentor of phenomenally successful local agents.
*I work in Snohomish, Skagit, Island, counties.
*B.A. from Arizona State
*Active in local community organizations
*Years as a Kiwanis member raising funds for scholastic scholarships
*12 years as a member of the Arlington Arts Council
*Served on various City of Arlington Boards
*Years as a member of the local Chamber of Commerce
*Married to David, 1 son, 4 grandchildren, rescue dog named Ringo Star, and a rescue kitty named Splashy.
*We live in the Gleneagle golf community and enjoy golf, gardening, artistic hobbies and traveling.
*My last name is pronounced "Cool", I married a cool guy.
cindy.mellem@frontier.com
Your Home My Commitment! Buying or selling a home can often be a challenging, complicated and an emotional
experience. My promise to you is to provide exceptional service and make the home buying or selling process as easy and stress free as possible for you. A genuine love of people brought me to this relationship based business. LISTENING TO WHAT IS IMPORTANT TO YOU TRANSLATES INTO FINDING THE RIGHT HOME, FEATURES, AND NEIGHBORHOOD THAT MEET YOUR FAMILYS NEEDS. If you're thinking of selling…besides marketing I can help guide you through the process of preparing your home for sale in order to get the best possible price. Life is all about balance! When I am not working nothing is more relaxing to me than cooking for friends and family…in my mind FOOD=EQUALS=LOVE!!! I enjoy long weekends
at our "Family Cabin" in Eastern Washington. The slower pace of life and time spent in the great outdoors is always good for the soul. I am always in search of new "Life Experiences" (Concerts…Travel…Adventure…) and the opportunity to check items off of my "Bucket List!" If you are looking for an honest and caring real estate professional…Let's Talk! I truly will
have your best interests at heart.
Born and raised in Washington. I was brought up enjoying all of the outdoor activities that
the Pacific Northwest has to offer, from kayaking in the Puget Sound, downhill snow skiing,
playing pickleball, camping, hiking or just relaxing on one of the beautiful beaches.
With so much going on in the world, your home, now more than ever, is truly your sanctuary.
It's the house you invite your closest friends and family to for a night of entertainment and the
space you can kick off your shoes and unwind after a long day's work.
As your agent, with a commitment to a high level of communication to keep you informed throughout
the process and my ability to truly listen and gather all the needs & wants my clients are looking for in
their buying or selling experience provides for a positive and efficient transaction, making the entire
experience that much more enjoyable for all parties.
Whether it's receiving keys to your first home, land purchase or signing the last page of closing
documents for the sale of your property, watching my clients light up with happiness and
celebration is truly why I do what I do.
If you are looking for an honest Real Estate agent who truly cares about your well being, look no
further. I look forward to meeting you!
Bringing Family and Homes together
Specialties:  Buyer's Agent, Listing Agent, Foreclosure, Short-Sale. With over 29 years Marketing & Selling Real Estate, I have learned to roll with the market trends as they evolve and change. I strive to make the whole process fun & enjoyable, while making sure  no detail is left undone!  I treat each and every client as I would like to be treated.
As a life long Washington resident, I know the ins and outs of our great Pacific Northwest! My longevity and experience in the marketplace give me an edge in getting maximum value for your home, as well as finding the perfect home. I'll find out exactly what you want, and not waste your time! Conventional, VA & FHA, as well as zero down home loans are available. So if you are thinking about allowing a Real Estate Broker to help, please give me a call!! I can be reached by phone or text at 425-345-3733 and email at 4salebylauracable@gmail.com
Military & Senior discounts gladly given, and well deserved!! 
Awards & Designations:
-"Overall Customer Satisfaction" 5 Star Agent by Seattle Magazine 2015-2018
-"Rookie of the year" Seattle Master Builders Association
-Klahanie "Sales Person of the Year"
-Presidents Award, John L Scott
-Emerald Award John L Scott
-Premiere Agent Zillow.com,  CSP, New Construction Designation
4salebylauracable@gmail.com
I have been selling real estate for over 24 years now and I am very proud to be a part of this wonderful industry. I offer real estate services from condominiums to luxury homes. This would include vacant land, homes on acreage and homes on waterfront. I believe in 100% customer service and I have a great referral base from past clients. I live in the Stanwood area and a few of my hobbies include horses, boating, sprint car races, of course the Seahawks and the Everett Silvertips. I was a 4-H leader in the horse program for 15 years with my daughter. I am blessed to have a
wonderful family and the love of my life is my four year old grandson named Ryan. I absolutely love my job and over the years this career has blessed me with some wonderful friendships. I look forward to many years of making home ownership part of your dreams. Please give me a call with all of your real estate needs.
       Attitude is everything-and a positive attitude is even better. I work hard at turning buying or selling a home into a positive experience and having fun is part of it!  Being goal-oriented is also one of my attributes…the client's goals!  The client is always first and foremost in her mind. Real estate is a relationship-based business and I strive to build trust from the beginning by my professional, hardworking, and dependable service. When I'm not busy with buyers or sellers,  I enjoy escaping to another world by relaxing and watching House Hunters International (I am always looking forward to life's next adventure), enjoying our family's homes on Hat Island and in Ronald, WA, or traveling to Mexico with my husband and three children.
      Ultimate goal: An entire business built on referrals from clients whose dreams of home ownership or a successful sale were fulfilled in a positive way.
      Nancy loves being involved in all aspects of real estate, she has a passion for meeting new people and her top priority is to make her clients dreams a reality. She strives to ensure that the home buying or selling process is fun, easy, and stress-free. As a trusted advisor her clients can count on her any
time of day when they have a question or concern.
      She maintains great relationships with her clients, even after the sale as a resource for anything "home", whether it is a referral for a plumber, electrician, handyman, landscaper, or a quick market analysis to see how much your investment has grown.
      Nancy was born and raised in Snohomish County to Snohomish County natives, she moved to the Arlington area 30 years ago and married her husband Keith, a 3rd generation local farmer and homesteaders of the Arlington area. They have 2 boys, Ryan 30 and Eric 18, both athletic and very involved in sports throughout their youth.
      Nancy has an extensive professional background in Sales and Management. She managed banks for 10 years where she was also responsible for helping her clients with home lending; in 2016 she transitioned to real estate where she has exceeded her objectives 3 years in a row.
      Nancy has spent several years giving to her community, where she sat on several boards of directors where she has made a difference in the lives of children and others in need:
Rotary – Past Board Member
Kiwanis – Past Board Member
Queen it's a New Day – Past Board Member
Chamber – Member, Mount Vernon, Burlington, Marysville, Arlington
Forgotten Children's Fund – Board Member since 2005
I bring twenty plus years in sales and am committed to listening to my clients to do what's is best for them. My desire to do what is right started while growing up in New Jersey where my father owned four business' which taught me that hard work and a drive would make me successful. I started my career by taking over my father's staffing service and growing it from one office with 20 employees to six offices and 680 employees. In 2004 it was time for a new challenge and I moved to Arlington WA. I have spent thirteen years in food sales and management winning multiple promo's including top seller in the country several times. My honest approach and concern for long term relationships has helped me make many friends with customers and prospects to establish my roots in the North West. I have used my past sales experiences to dive into the real estate field four years ago when I joined Hallmark Homes. I am passionate and persistent which will help me sell your home or find you a new one. Your home is your largest investment and you need an agent you can trust to partner with you to find your dream home.
I am a dedicated father of two great teenage boys that attend Arlington schools. We enjoy traveling, playing sports, and watching sports.
realestatewithjulie@gmail.com
I am the newest member of the Hallmark team. I was born and raised in France, and am fluent in French and English.
I have a degree in Culinary Arts, and have spent over 20 years in the restaurant/grocery retail business before joining this team. I enjoy spending time with my daughters, grandkids, grand dogs, cooking, kayaking, reading, and gardening.
I bring with me very strong customer service skills, and I am eager to help you in finding or selling your home. My goal is to make your buying or selling experience positive, stress free, and to make lifelong clients.
forsalebyflorencebohn@gmail.com
cassie.l.davenport1@gmail.com
Making your home dreams a reality!
If your looking to buy or sell, or in the process of relocating I can help you achieve your goals.  With access to listings across Washington and a National Agent Referral base I can help you buy or sell your home.  Home buying /selling is one of the greatest investments to be made, both emotionally as well as financially.
Specialization:
I specialize in the purchase and sale of single family residences and income property within the surrounding areas of Snohomish County.
Communication and Dedication:
You deserve an agent who keeps you informed through out the entire process. I am dedicated to providing you with the highest quality of personal service to meet your real estate needs.  My goal is to be the real estate professional your family and friends think of first when its time to buy and sell.  
Community Involvement:
I have been a member of the VFW Auxiliary for the State of Washington, since 1975.  I also belong to the Everett Eagles #13 and DAR MARCUIS Whitman Chapter
rherren@myfrontiermail.com
4salebyjamiegriffin@gmail.com
kristitherealtor@gmail.com
Born and raised in Washington, I know the ins and outs of King and Snohomish counties and will work to make your overall experience positive and satisfying by making it as stress free and seamless as possible! I can do this with my experience in real estate as well as my education. I obtained a degree from the University of Washington in Law, Societies, and Justice last year, and am currently planning on attending law school to gain a better understanding of real estate law. This has helped me see things from a different perspective because it taught me to be able to respond and handle any problems that may arise during the process. 
Having this background allows me to be a well-rounded agent and will better assist me in representing my clients during their home buying/selling experience. I will make sure that your needs are met while understanding that your time is precious. I'm here to make sure that this process is as enjoyable as it can be for you and am dedicated to nothing less than excellence; after all, we are looking for your future home! I look forward to working with you and making this a positive and satisfying experience!
hollymsmith1218@gmail.com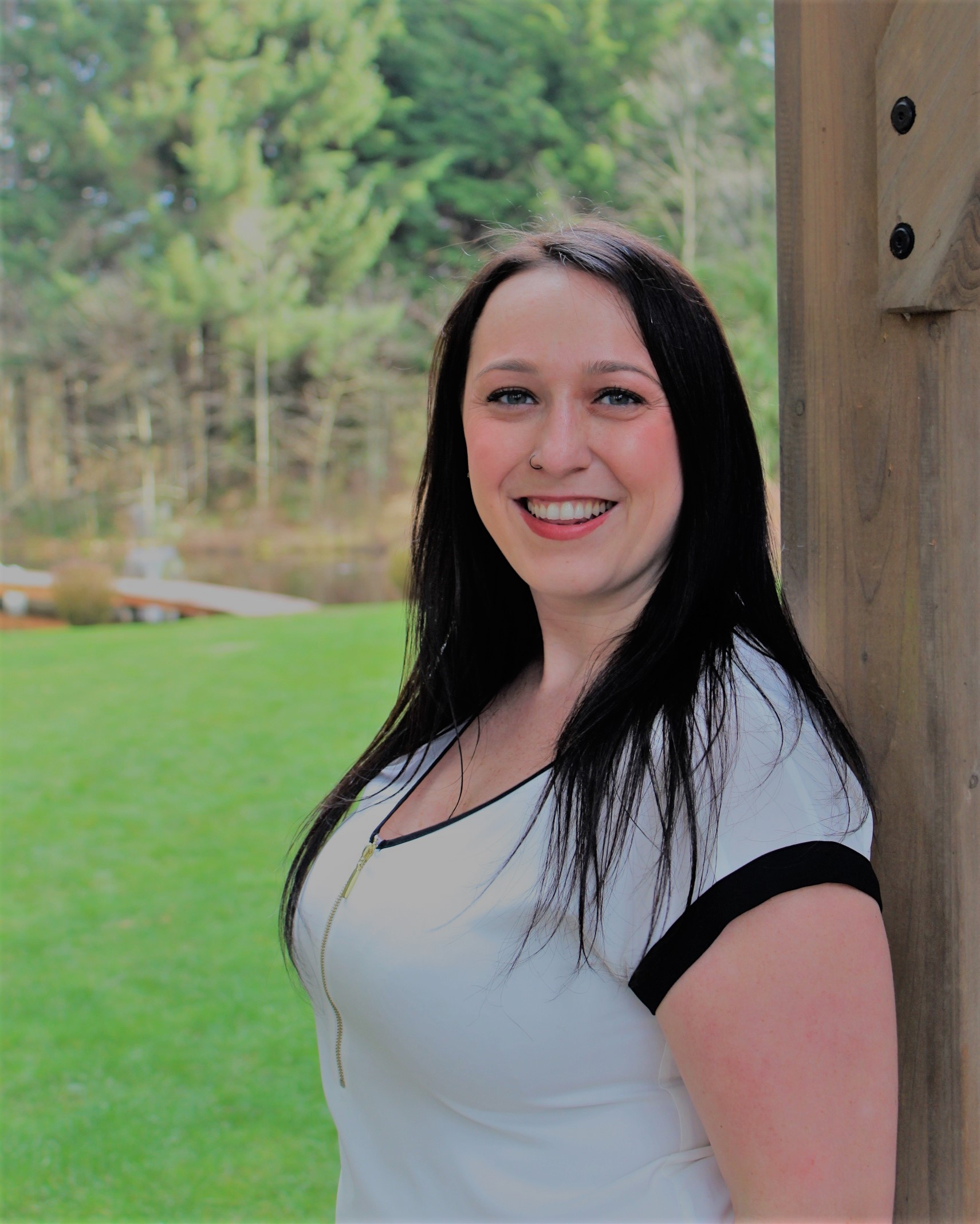 I was born and raised in the Pacific Northwest and am lucky enough to enjoy all the beauties this wonderful state has to offer. From scuba diving in the Puget sound to exploring all the amazing craft breweries around the state. I love where I live in the Stanwood area, I have enough room for my dog, Zoey, to run and enough room for all my chickens. I'd love to help you find your perfect place as well. I grew up with in a real estate family for many years now and am excited to keep the family tradition going of helping others find their dream home with as little ease as possible. I spent the last few years traveling and living in different countries and taking in all the cultures but am here to stay now. I am a people person and absolutely love meeting new people and finding out their goals and dreams so I can help you accomplish it. Home buying or selling can be stressful time for anyone, but I am determined to give you the best experience possible, and keep being your realtor for many years to come.
Call me with any questions.
Start Your Search Today
Hallmark Homes NW will take great care of you!